Homepage

Services
Services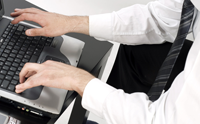 The contemporary enterprise of today strives to establish itself in many ways in order to usurp the greatest benefit for its customers and shareholders. Our goal at Entropy Dynamics is to exploit web technologies and web marketing to enable our clients to be proactive in their response to changes in their market landscape. With a broad team of web designers, marketing professionals and technology consultants, Entropy Dynamics offers both strategic and tactical implementations to amplify your presence to your market, enhance your image, build your corporate branding, and drive traffic to your web community through both traditional and social methodologies. Our team of professionals offer comprehensive services to provide a synergistic approach to your modern marketing:
Website Design and Deployment
Web Marketing
Search Engine Optimization
Business Consulting
Technology As An Enabler For Change Management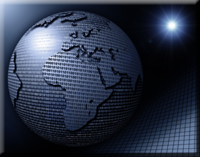 Almost no one would argue that technology is one of the most powerful agents that continually force change into our daily environments, both personal as well as professional. It seems that as soon as we grow accustomed to a particular technology to the point at which we are dependent upon it, that technology morphs into something newer, faster, and different. So, its hard to believe that this omnipresent force can be anything but a chos-inducer, rather than an ally to aid our development.
Yet, with the appropriate forsight, experience and savvy, companies everyday are using these new technologies as an offensive weapon in their industrial wars. Knowing the potential of new technologies, and using them in an applied manner, can quickly change an enterprise from being an organization in chos, to an enterprise that races past its competitors, establishing new markets, and accelerating ROI.
We invite you to check out our myriad of services, listed on the left panel, that are available to you as our client. With seasoned individuals in the consulting and technology arenas, we stand ready to help you grab the reigns and leave your competitors in your dust!
Website Design and Deployment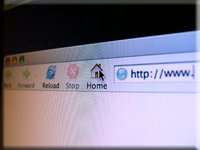 In this world of instant solutions, it is very easy to fall into the idea that a website is a website. Many friends, domain companies and even phone companies tout the ease of signing up, dragging and dropping your way to a web presence. This is just fine for small personal side-line businesses or brochure sites. But is that what you really want for your own personal business...one in which you inject your hard work and sweat equity?
Web presence is much more that dragging and dropping information on a screen. With proper design and focus, even a small home-owned business can be perceived to be a corporate giant. Your site should be yours, not shared. It should be uniquely constructed to your business goals and target market. It needs to be designed using search engine optimization in mind, or else it will never show up in Google, Bing, Yahoo or any other browser. Most of all, it needs to designed with marketing in mind.
At Entropy Dynamics we have designers that will listen to your vision and dreams and design your site with you. Then, our technical staff with bring that site to life, using the tools and techniques needed to position it for search optimization. We make the difference in your business being visible or not visible.
Web Marketing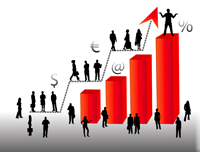 Why Marketing? Imagine you had spent a great deal of time, design, production and testing of your brand new product or service. You are ready to offer this to your customers, making their lives and/or businesses better and more efficient. But then, you stopped there. No advertising. No brochures. No advancement into your community. You don't even tell your friends. How would your sales go? Exactly.
Now imagine you have your product and you've developed this vehicle to reach thousands, if not millions of potential customers. Perhaps it is a shiny, high gloss brochure. You have 10,000 made. But instead, of distributing them, you just let them sit in the box, open in your kitchen. Occasionally you have a friend or two over and they notice the box and the brochure, pick one up, look at it, then put it down and go on with their life.
A website can be exactly this way without taking the appropriate steps needed to increase awareness using web marketing capabilities and techniques. Entropy Dynamics has a team of professionals that will create a marketing plan for you to meet both your goals and your budget.
Search Engine Optimization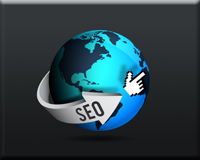 Search engine optimization, SEO, might be one of the most misunderstood concepts in business today. If you have ever had an encounter with an SEO company or individual, you have probably been promised the moon, or at least first page Google ranking within a few short months. Those that are the real professionals will make no such claims. Those that do, deserve zero attention as they are either lying or will promote methods that may eventually penalize you more than help.
Even for the most successful businesses, SEO can be daunting, especially in a competitive landscape. SEO involves a very broad based campaign strategy that starts with a marketing message, moves into design of the website, then branches out from there into various link building efforts, co-operative marketing arrangements, social media, blogs and many other efforts. Only the largest of companies can afford in-staff SEO people. Entropy Dynamics provides quality personnel from scratch during the design stages, to help shape your unique messaging that will lead to increased traffic to your site, higher page ranking in search engines and higher conversion rates on your sites to provide increased sales. Let us help you design your site and your SEO for maximum benefit. If you already have a web presence, let us help you make it more profitable!
Business Consulting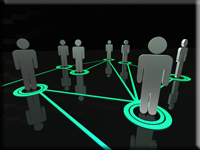 The business climate today is especially challenging from not only a financial standpoint, but from a tim perspective as well. Speed drives many decisions. With more and more critical decisions, comes the need for adequate analysis to make those decisions in a timely manner. This is where our team of entrepreneurial business consultants can be of value to you,
There are times when an experienced consultant can bring fresh, new and alternative perspectives to the decision cycle. This is especially true during start ups of new divisions or organizations. It could be that you are at the crossroads of expanding into new markets with new products or services. Perhaps you are contemplating a purchase of a competitor. In all of these, it helps to have a consultant that will consider your current environment, and help you chart a path to the new state.
Entropy Dynamics works with some of the best and brightest consultants in the the industry, including financial, venture capital, change management, personnel, technology and of course, web presence and marketing. Let us help you write your next business plan, or perhaps just give you a critical analysis of one you have prepared. Whatever the business need, Entropy Dynamics is ready to help you move to that next step in the process of success!
Integrating Marketing Technologies
Today's consumer/client is more fragmented than ever. Demands on time are greater. Information is in greater supply. Worse, fraud and mis-information is rampant. Your client works at home, on the road, in a cafe, at a restaurant as well as in the office or boardroom. They are in contact with a spectrum of communications from television, radio, billboards, telephone, smartphones, computers and a variety of mobile devices. Unfortunately, most companies aren't positioned to integrate markets, but think of only vertical silos. We at Entropy Dynamics are different and integrate all levels of marketing and technology.


Market Research. Who are your customers? Use web marketing and social media to generate the interest, promote the company mission, and drive attention and traffic.


Company Website. How well is your site projecting bellwether events in your company such as news, product announcements, management additions, or community involvement? Using an integrated approach of site searches, testimonies, social media, and link exchanges, your messages obtain maximum attention and value to the end consumer.


Web Marketing. How do you precisely target your customers? Providing continual value and opportunity to your customers is the cornerstone to repeat business. Integrating social media with e-mail, web analytics and mobile computing cuts through the standard noise of the daily grind, and surgically delivers your message to targeted clients.


E-mail. How do you ensure that your email campaigns don't end up in your customer's junk mail? The key is to make your targeted clients interested in your company and its products so that they won't just toss it away!


SEO. Will your company be able to find you with their search words? Do you have mostly graphics or content on your web pages? Making sure that high value keywords are identified and used in your site&39;s page content is pivotal to your success.


Advertising. Is your site everywhere it should be, and not where it shouldn't be? Cooperative marketing with the right partners, companies and other websites hit the jackpot in generating traffic, providing buzz for social media, and advancing page ranking.


E-commerce. Do sell things on line? If you don't you should consider it, even if you are a classic service oriented business. Free items, are great ways to generate reciprocity for follow on sales.


Mobile Presence. Are you a click away from your mobile clients? With smartphones and tablet devices becoming more common every day, your web content has to extent to the mobile device to provide a convenient way to deliver promotional and relevant information on a moment's notice.