Homepage

About Us
Our Mission Statement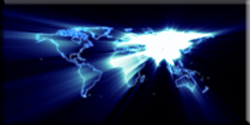 Entropy Dynamics exists to promote the effective use of computing and web-based technologies and services to its client organizations. By doing, so, we enable our clients to position themselves to usurp new markets while achieving a rapid return on their investment.
Our approach is simple. Entropy Dynamics has a staff of professionals that offer a comprehensive solution to all of your web-related business requirements. While we'll design and deploy effective websites, that's not all we do. We are capable of providing a complete web marketing approach to your internet presence, not just piece at a time as some companies do. From one source, we can service your web presence, corporate marketing, financial and operational support including short, medium and long term strategies. And with all of these foundations in might, we alone are able to craft a unified strategy from the bottom up that is both unique and effective for your company.
Our Executive Management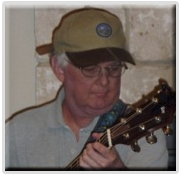 Clemens A. (Korky) Kathman, III, has been in the information techology arena for over 30 years, starting as s systems analyst, rising in management to Directorship in a California-based internet company, and then to a Senior consulting position at a division of Fujitsu Corporation. He has served as a business consultant to Fortune 500 companies such as Xerox, Honeywell, Ericsson, Dell, Caterpillar, Kerr-McGee, and Varco International. He holds professional certifications in Production and Inventory Management as well as Data Processing Management. He also holds Bachelor and Master Degrees in the Biological Sciences with emphasis in computer modeling. As President of Entropy Dynamics, he has guided the company to increased sales and profits in every year of the 14 years ED has been in business. He also acts as its Chief Techonology Officer, opening the company to new service offering in mobile computing and multi-platform design and deployment. Korky is married and has three children. He is active in his community and its a published author both technical books and music.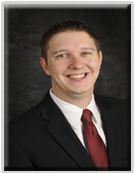 Jason Kathman, is both Vice President and Chief Financial Office of Entropy Dynamics, as well as acting in the role of legal counsel. He obtained his law degree in 2009 from Texas Wesleyan Law School, and is an honors graduate of Texas Tech University with bachelor's degrees in Entrprenurial Management and Marketing. He has had tenure in one of the most dynamic venture capital companies in the United States, is a published author of several articles regarding corporate bankruptcy, has been involved in the marketing direction of multiple design initiative, worked with start-up companies guiding their business plan creation, and has lead companies in corporate negotiation and financial matters. Jason is married and has one son. In his spare time, Jason enjoys competitive sports and plays amateur ice hockey.
Company History
Entropy Dynamics was formed in 1997 by Korky and Jason Kathman as a small web-design studio servicing personal and small-business clients. Through largely word of mouth, the company has grown over the years, expanding to business consulting, outsourcing and medium to large scale multimedia projects.
In 2000, Entropy Dynamics was chosen as the web services provider for one of the major Gospel/Christian Music Events each year, and remains its consulting arm. In 2001, ED was commissioned to develop a major e-commerce venture and guide the introduction and deployment on the web. In 2003-2004, the company showed extensive growth into other services with steady growth in its client base. In recent years, ED further expanded into professional and philanthropic sites, and helped launch a brand new business to the forefront in 2006.
The last five years has seen the company branch off in new areas supporting oil and gas ventures, insurance, entertainment and safety management and consulting. The company grows as a result of its client-based success and that is still the goal of the future. We value all of our clients and strive to be their Web Marketing Partners in their long-term growth.